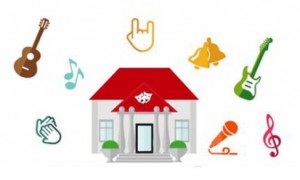 PUBLISHED IN THE PG CITIZEN ON July 9th, 2014.
BY CHARELLE EVELYN
Instead of cooling its heels, the city wants to ensure it will be ready when government pockets open up for the proposed performing arts centre.
During Monday night's meeting, city council approved a slate of staff recommendations aimed at continuing momentum on a new downtown facility.
"Let us be as ready as we can," said Coun. Albert Koehler, who called investment in the arts a benefit for everyone.
This included keeping the city-owned land in the corner of George Street and Queensway between the Keg restaurant and city hall available for its use.
City manager Beth James called the site the best suited for the PAC and that staff would return to council in the event someone came along with a large sum of money for the parcel or another location opened up that proved more viable.
This despite some issues regarding parking availability. As outlined in the city's 92-page administrative review for the PAC project, the site would only allow for up to 80 parking stalls. At peak capacity, the venue would require upwards of 400 spaces, which could be addressed through street, parkade and city hall parking.
The review updated the potential capital cost of building a performing arts centre to a little more than $51 million (in 2017 dollars).
Ideally, 10 per cent of that cost would be picked up by the private sector. Council passed a resolution Monday night to support the Prince George Regional Performing Arts Centre Society in their fundraising and community engagement efforts.
The group launched a new campaign with videos to boost public support of the initiative through their website at www.pgperformingarts.ca.
The remaining 90 per cent would be split among the three levels of government.
Federal and provincial funding isn't forthcoming any time soon, though council has directed staff to consult with federal government representatives to schedule a presentation on funding arts and culture capital projects to the federal finance committee during its pre-budget consultations this fall.
"Gaining federal and provincial government commitments on funding would require significant lobbying efforts and changes to funding priorities and programs," said the city report.
Knowing that there isn't any money – it could be up to eight years before a provincial funding program is available and at least two before any federal cash is free – council passed two resolutions for staff to look at how the city will pay its share.
One option is for the Terasen lease-in, lease-out agreement legacy funds – anticipated in 2021 – to contribute to the cost. That deal, which started in 2005, is designed to earn the city more than $20 million over the 17-year span.
That's a method council supported in principle, as "it's up to the council of the day to decide what to do with it," said Coun. Brian Skakun.
Council also directed staff to look at avenues such as increasing the tax levy, using proceeds from potential land sales or federal gas tax funds.
Typically used for infrastructure projects such as roads and sewers, the eligibility rules were recently changed to include cultural endeavours.
– See more at: http://www.princegeorgecitizen.com/news/local/council-readies-for-future-pac-opportunities-1.1199047#sthash.UDHPEoED.dpuf