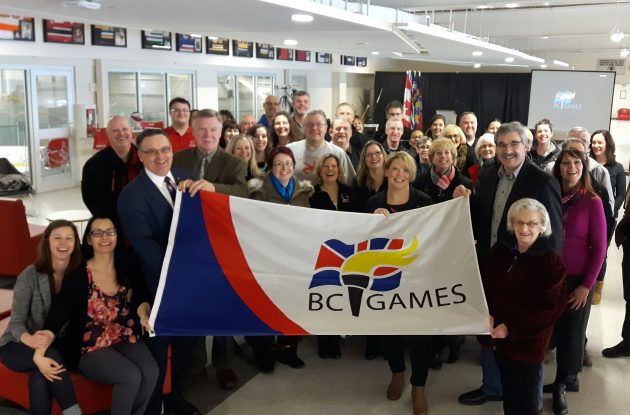 Friday, March 10, 2017
Prince George, B.C. – Another major sporting event is coming to Prince George.
Prince George-Mackenzie MLA Mike Morris confirmed today in front of an enthusiastic crowd at Kin 1 the city will host the 2022 BC Summer Games (July 21-24).
Morris said the decision to grant the Games was made by the Ministry of Community, Sport and Cultural Development and was based on several factors the city scored well in.
"Which includes the facilities we have here and the sports venues."
Acting Mayor Albert Koehler said he welcomed the news another major event is coming to town.
"We have the facilities, our city has a good reputation, we have all the accommodations that are required for big events. It's good for the city and it'll certainly bring in some revenue. So why not?"
The BC Games Society estimates over 3,700 athletes, coaches, managers and officials will participate in approximately 18 sports.
It also estimates the economic impact of the BC Summer Games is $2 million.
The provincial government contributes over $2 million annually to the BC Games Society to support the BC Summer and BC Winter Games.
The City of Prince George has committed $45,000 cash and another $50,000 in-kind to host the event while the BC Games Society will contribute over half-a-million dollars.
The last major sporting event the city hosted was the 2015 Canada Winter Games. Prince George last hosted the BC Summer Games in 1990 and before that the BC Winter Games in 1981.