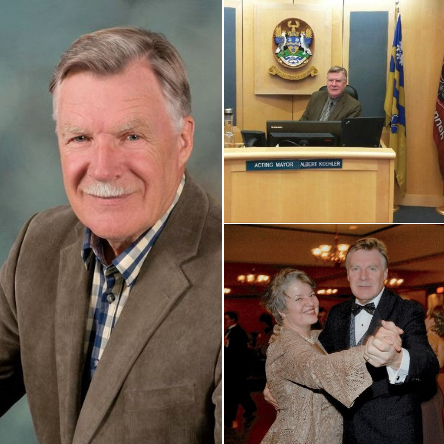 Renowned engineer Dr. Albert Koehler who was key in bringing post-secondary engineering education to northern BC will receive an honorary Doctor of Laws degree during the University of Northern BC's virtual convocation on June 25.
Koehler is an engineer, entrepreneur, former city councilor and a past-president of the Prince George Chamber of Commerce.
The author of several publications, Koehler has registered several patents and was the founder of Tribotec International Ltd., A & A Tools Inc., and the Maintenance Technology and Training Institute of Canada Inc.
"Life is not a rehearsal, it is given to us only once," Koehler said of being bestowed the honour. "Let's fill it with something meaningful and not waste it."
Koehler has received the Community Service Award by the Association of Professional Engineers and Geoscientists of British Columbia for his continuing contributions to the well-being of the Prince George community where he was named Prince George Citizen of the Year.
Koehler won the Business Excellence Award from the Federal Business Development Bank multiple times and received the Rotary International Service Award for Professional Excellence.
He served as the Honorary Consul of the Federal Republic of Germany for all of northern B.C. for nine years, sat as a Prince George city councilor for seven years, as well as a director for the Regional District of Fraser-Fort George for four years.
He received his bachelor of science degree from the Engineering School in Cologne, Germany, and followed that up with Masters and Doctoral degrees from the Technical University of Aachen, Germany where he was an assistant professor for six years.
To read the original Media Release from UNBC – Click here
Koehler will receive his Honorary Doctorate at the College of Science and Management ceremony at 9:30 a.m. on June 25