BY CHARELLE EVELYN  |  CITIZEN STAFF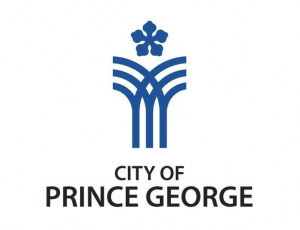 A $6.2-million plan to double the amount of on-street parking downtown has been added to the city's future spending program.
City council has directed staff to add the conversion of angle parking on Second, Fifth and Seventh Avenues to the list of unfunded capital projects.
Council was provided with three options as to how the stalls could be put in the downtown core between Vancouver Street and Queensway. The other two options ranged in price between $1 million and $8 million.
The recommended plan would include lane reallocation, angled parking, traffic signal upgrades and the building of bulb-outs.
A "bulb-out" is a round extension of a sidewalk out into an intersection that reduces the distance pedestrians have to cross and allows both pedestrians and drivers to see each other clearly on streets that feature angle parking. Third Avenue currently features numerous bulb-outs.
In addition to additional parking, the change would slow down traffic, lending to fewer and less serious accident, said the report.
When this work would be done is yet to be determined, explained operations superintendent Bill Gaal.
"As we have to upgrade some of those roads that's the time to consider this," he said. "I don't think we want to spend this kind of money just off the top."
Making the switch from parallel parking on those three streets would add roughly 220 parking stalls, at a cost of about $27,000 per stall, said Gaal.
"So this is, ballpark, about the same cost as building a new parkade give or take, maybe a little cheaper on maintenance and operating, and slightly cheaper than underground parking," said Coun. Cameron Stolz, who instigated the look at the conversion during last August's meeting about paid on-street parking downtown.
Among the plan's attributes, said Coun. Albert Koehler, is a move towards downtown beautification and revitalization. Referencing a related webinar members of council took in in last year, such a change "contributes to making our downtown a place of destination because it brings more business," said Koehler. "People can park easier and faster and come out easier and faster."
Fourth Avenue was deemed too narrow to allow for angle parking, said Gaal, but the long-anticipated switch to making it a two-way street is coming this summer.
As of last fall, the plan for the conversion was for it to start at Edmonton Street, where drivers would come east down Fifth/Fourth Avenue and split to a left-turn lane or a through lane.
"You could turn right at Winnipeg or you could go straight through Winnipeg, or you'd be into a left turn slot that would require you to turn left onto Winnipeg," said transportation engineering supervisor Heather Andreychuk.
Like the current terminus at Queensway, those travelling west on Fourth Avenue would have to make a left or right turn at Winnipeg Street.
The change was identified in a 2007 downtown transportation and parking study commissioned by the city. In the Opus Hamilton report, having one-way streets was identified as a concern for downtown merchants, as it "encourages drivers to 'speed through downtown', without time to consider the possibility of stopping at some downtown locations."
The consultants suggested providing a two-way system for Second and Fourth Avenues east of Brunswick Street.
Converting the roads was also identified in the 2009 list of recommendations of the Mayor's Task Force for a Better Downtown, which the city's recently dissolved Downtown Partnership committee used as a workplan.
In February 2011, council supported a transportation staff option to put together a plan to convert the two roads by using roundabouts at Fifth Avenue and Cassiar Street and Third Avenue and Vancouver Street.
According to a 2013 report to council from corporate services director Kathleen Soltis, only a change to Fourth Avenue is up for discussion right now.