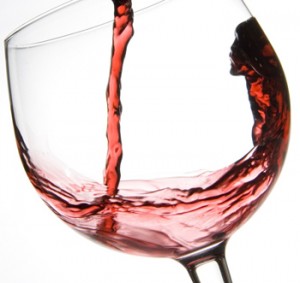 This past Saturday night I had a wonderful time supporting the arts at the annual Theatre NorthWest International Wine Festival. It was an opportunity to taste new wines from BC (and all over), enjoy good food and talk to more people.
I ended up in a conversation with a group of entrepreneurs. As they laughed about not ever wanting to run for city council themselves, I found myself explaining how the experience as an entrepreneur taught me many things that I will bring into this election. Here are some of the things I heard myself saying Saturday night:
Tomorrow is another day and life will go on. On Sunday morning, November 20, 2011 – the day after the election – I hope I will be sitting with my beautiful wife celebrating my new role as a city councilor. However, if I don't get elected, what I have learned over the years is that tomorrow is always another day and life will go on.
You need to take chances and go for what you believe. Tomorrow being another day has taught me that you need to take chances and go for what you believe. I am always looking forward while also trying to enjoy the moment of where my life has led me. I don't want to have regrets as you only get one life to live. Take chances as this life you are living is the real thing, not a dress rehearsal.
Work hard. Whether I was starting a business or enjoying the fruits of my labour, working hard has always proven to make a difference in life, family and business. Putting in the extra effort can make the difference between personal success and failure.
Spend within your means, but invest in growth. Learning to spend and budget revenues in my own businesses has taught me how you need spend wisely but also invest in growth. In my campaign, I had to take a chance and invest (both money and time) in running for what I believe and also to grow and learn as an individual.
Educate yourself through education, people and experience. I have been fortunate to have reached higher levels of education. This is something that I believe helped create the successes of where I am today. However, whether you educate yourself through a traditional system, people or life experiences, don't stop learning everyday.
I know the time has come to bring what I have done and learned in my life to the city of Prince George.  I invite you on November 19th to vote for Albert Koehler.