PUBLISHED IN PRINCE GEORGE CITIZEN July 29, 2014
BY CHARELLE EVELYN  |  CITIZEN STAFF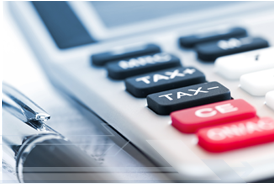 Coun. Albert Koehler is hoping the second time's a charm for tying the city's tax levy increase to inflation.
Koehler has submitted notice for a motion to limit any increase to the general levy in the 2015 budget to 1.5 per cent.
A similar motion was put forward last summer, but was ultimately unsuccessful, with the majority of council hesitant to place too stringent a limit on staff learn this here now.
A 2.5 per cent cap was approved by a 6-3 vote with Coun. Cameron Stolz and Mayor Shari Green backing Koehler's idea to tie the increase to the Consumer Price Index, which was 1.5 per cent at the time.
The increase to the city's 2014 general operating increase was 0.72 per cent, but that was supplemented by a 0.91 per cent increase to the snow clearing levy and a 0.88 per cent increase to the general infrastructure reinvestment fund.
The CPI – an indicator of changes in consumer prices – is an idea taxpayers are already faced with, according to Koehler's notice of motion.
"For many in our community, especially the elderly, their incomes have not increased at the same pace as the tax increases, causing a reduction of disposable income and often a reduction in quality of life," Koehler wrote. "Placing a cap on tax increases is a fair and just approach."
The 2015 city budget will be set before the local government elections, with dedicated meetings scheduled for the last two Wednesdays in October.
"Since 2001, the city of Prince George has increased its annual budget year over year. The tax levy was $44.7 million in 2001, and for 2013 it was $88 million, while the Prince George population has remained at a steady state," Koehler wrote.
The city has to work on growing its tax base, he added, and the tax rate has to be taken into consideration to attract new businesses and people to Prince George.
City council will discuss the idea at a future meeting.
– See more at: http://www.princegeorgecitizen.com/news/local/councillor-tries-tax-limit-again-1.1265820#sthash.dChgjHyk.dpuf