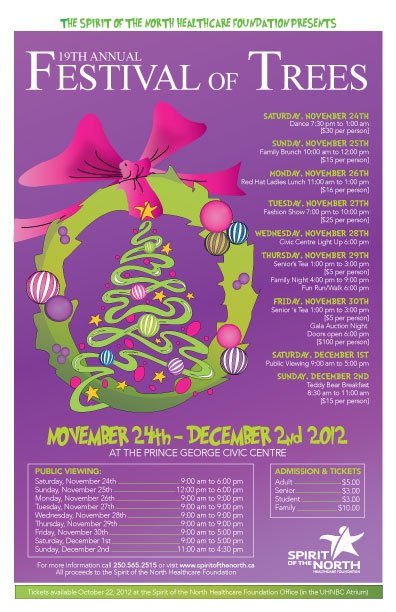 It's hard to believe it is already that time of year again. We are getting ready to go to the Spirit of the North Gala Auction and the Prince George Festival of Trees.
As we all know there are many organizations to support in our city. But I believe that Spirit of the North Healthcare Foundation is a worthy cause for everyone living in the city.
This year, I sat to reflect what this foundation has meant to my family. Besides the Festival of Trees being a great time for family, I am a big supporter of them because my daughter is a nurse and Patient Care Coordinator at the hospital.
And with one beautiful granddaughter and also two more on the way (both my daughter and daughter in-law are currently pregnant!) I want my family to not just have accessible but also optimal care.
This year is also the first year that I am a part of the board (, and now being on this side confirms what I always knew to be true – the dedication of the staff of the foundation, the board of directors and all the volunteers – makes of the Festival of Trees a truly PG style event that shouldn't be missed.
I hope to see you and your families there! Visit their website for more information on the event!