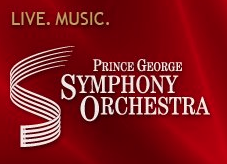 Yesterday at the all candidates meeting at Books and Company, I had a discussion with someone who asked how the technology program I am assisting to bring to CNC and the Engineering program at UNBC was actually going to help the arts.
It was a great question.
I said last night, I am a lifelong supporter of the arts. If you come to my house, it looks like an art gallery! In the community, as a member of the PG symphony board and an organizer of the Strauss Ball, it is quite obvious I am a big supporter of the arts.
As such, I am also quite aware that many professionals who live in Prince George with disposable incomes are big supporters as well. The arts needs these people (with income) to come to their performances, go to the art openings, and enroll their children into music, theatre and art programs.
Bringing in a technology and an engineering program is going to help jumpstart a whole new wave of professionals (and their families) to stay in Prince George and opening up their wallets to the arts.
People don't necessarily just move to Prince George to live and start their tech companies or engineering firms.
Why? Because they have no idea what Prince George can offer them.
However, if they are coming to (or staying in) our community to go to our schools because we offer professional programs like technology and engineering… they are more likely to stay.
We have seen this in the past with the Northern Medical program. Years before this program, we were in desperate need of attracting doctors to the north. By creating a medical program, we were able to attract doctors to come and study (and bring their families). Once they had a taste of Prince George it was easier to convince them to stay (and be citizens) in this community.
We have all heard of people that come to PG for only 2 years and ended up staying 20 years.
This is why, even prior to being voted as a councillor, I am so passionate about helping to bring in the technology program at CNC and the Engineering program into UNBC. It will help the city of Prince George and in turn increase the number of people that could be supporters of the arts.
I would love to hear your comments below. Or alternatively, you can always reach me on Twitter @albertkoehlerpg. I am looking forward to hearing your thoughts.