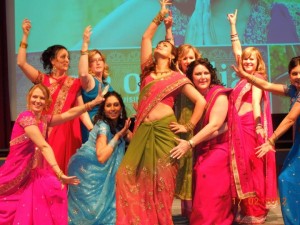 As the president of the Yellowhead Rotary, I am honored and proud of our group for organizing the 3rd annual Taste of India Event this weekend. Last year we raised $50,000 for the Kordyban Cancer Lodge
and assisting with financing sanitary facilities at a school in Amreli, India.
The Kordyban Cancer Lodge, with the help of the Rotary donations (and many other corporate sponsors), will be running solely on donations. This is a vital facility in Prince George for the families of patients going through cancer treatment in our city.
The Taste of India event has been sold out year after year. This year we have 600 tickets and I think we are nearly sold out. You can check our Facebook page if there should be tickets available.
Click here to check
.The mouth-watering food, raising money for great causes and coming together with so many Rotarians and PG-ers are all reasons to celebrate. However, one thing that stands out for me is the multicultural side of this event.As a German born Canadian, chairing the Yellowhead Rotary Club that is organizing an ethnic Indian event in Prince George, Canada… well, that is definitely multicultural! The Multicultural mosaic is what I love about Canada. The best part is that it shows how we can be multicultural, help others and have fun doing it. I love supporting things that enrich our lives.There will be colourful traditional Indian clothing, dancing and performances too. My wife and I are looking forward to an entertaining evening. Definitely say hello if you are one of the lucky ones with a
ticket
.